Each trusted and responded to God's call without waiting to understand it
by Renae Bauer
I can relate to Samuel.
In Sunday's first reading, a voice awakens Samuel from his sleep. He eagerly responds but to the wrong person. This passage reminds me of St. Francis of Assisi who, while praying in the dilapidated Church of San Damiano, heard God's instruction to rebuild the Church. Taking the message literally, St. Francis began repairing San Damiano, brick by brick . Only after years of prayer and wisdom did Francis understand God's true message: Rebuild the people of God's church.
If you have been perplexed by where or how God has called you in your life, heed Eli's advice to Samuel: "If you are called, reply, 'Lord, your servant is listening.'" God will take care of the rest.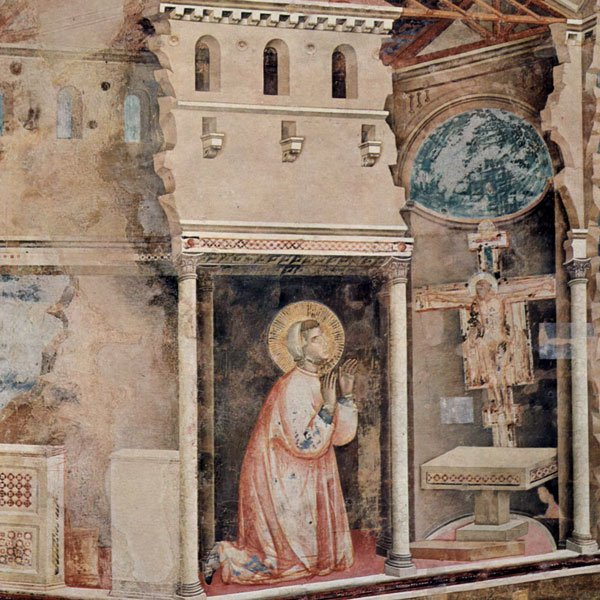 St. Francis in San Damiano by Giotto di Bondone, public domain, via Wikimedia Commons