Food Service Supervisor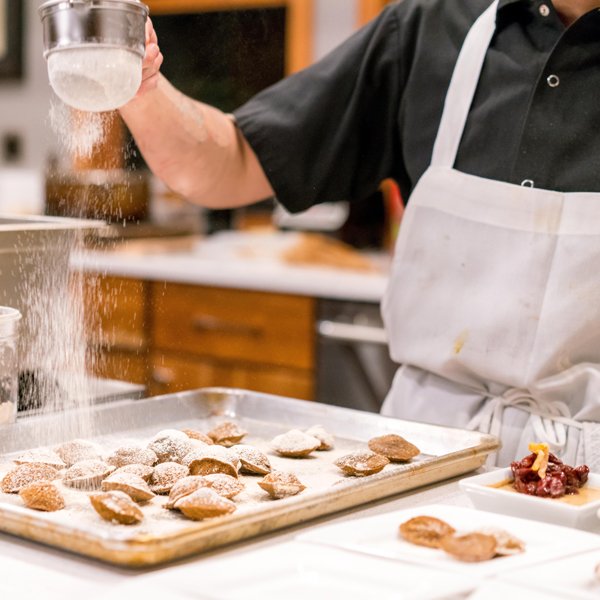 Responsibilities will include, but are not limited to:
Overseeing and coordinating the daily operations of the Food Service Department.
Supervising Food Service team; hiring, scheduling, managing, training, evaluating, and coaching staff, and providing support whenever necessary to ensure success while fostering a team spirit.
Effectively leading and participating in all kitchen activities, including menu planning, food preparation, serving, storage, and clean-up.
Monitoring/maintaining inventory and ordering/purchasing of food, supplies, and equipment; ensuring proper rotation of perishable food stores.
Budget preparation and administration.
Accurately preparing and maintaining all required records and documentation.
Communicating with and reporting all necessary information to Leadership.
Maintaining safe and sanitary conditions throughout the work area.
Working cooperatively with other departments and maintaining vendor relationships.
Maintaining privacy and confidentiality of all information.
Requirements include:
Culinary Arts degree and/or current Dietary Manager certification.
Previous food service department management experience and proven staff management ability.
Previous cooking and baking experience in an institution where meals are prepared and served on-site to residents.
Good judgment with the ability to make sound decisions individually and in collaboration with others.
Ability to read small print in directions and on labels and thermometers.
Ability to work regularly scheduled hours and fill in for absences when necessary.
Ability to stand throughout a shift and lift/move objects weighing up to 50 pounds.
Demonstrated professional demeanor and a cooperative and courteous manner.
COVID-19 vaccination, including all boosters, required.
The schedule will be 32-40 hours/week, Monday – Thursday or Friday. Full benefits package including PTO, medical insurance, 403b, flexible spending accounts, life insurance, long-term disability, and paid lunch break with free meal provided.
The right candidate can honor/respect religious life which is centered in simplicity and prayer.
For immediate consideration, please email your resume to jmajkowski@gbfranciscans.org or call Jenny Majkowski at 884-2720 for more information.