Support Our Mission and Sisters
Thank you and God bless you and yours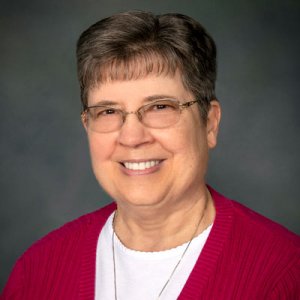 from Sister Mary Kabat
There are times you ask, "How are you Sisters doing?" I know you are asking out of love and concern. You see that our ages are increasing, and through death, the number of our members is decreasing.
Currently there are 41 of us. Our ages range from 68 to 95. The sacrifices made by our forward-looking leadership in the past are blessing us now with a well-established Retirement Fund and membership in Social Security which provides us with Medicare health care coverage. Many grants from the Bishop's Appeal for Retired Religious, donor gifts and donor estates have helped and continue to help us build the Retirement Fund to the level it is today.
Sisters' Living Expenses this past fiscal year were covered by:
Sisters' earnings, social security, and pensions
Donor gifts to Living Expenses of the Sisters
Donor gifts to the Retirement Fund and Area of Greatest Need (care of our retired Sisters)
Withdrawals from the Retirement Fund
In 2022, all our bills were paid for which we owe you our gratitude. God bless you for your goodness to us.
Sister Mary Kabat
Second Vice President and Development Director
January 2023
P.S. -- To make a gift, simply visit our Donate Today page. You can print the form and send it with your check or you can follow the link that leads to our secure credit card giving page. Also please consider us in your estate planning. You have our thanks and prayers.
---
Planning for Your and Our Future
The Sisters of St. Francis of the Holy Cross are a not-for profit 501c(3) corporation. We are recognized by the IRS as a charitable organization. Any donations made to us are tax deductible. Our corporate title for legal documents is SISTERS OF ST. FRANCIS OF THE HOLY CROSS. Our development office adheres to the guidelines of the National Catholic Development Conference. View our Annual Development Report and read the latest message from our Leadership Team.