A reflection on our windows
St. Francis Convent in Green Bay, Wis., is home to our five stained glass windows. The idea for them began in the late 1920s with a proposal by our General Council to install stained glass windows in our chapel to mark our 50th anniversary. With help from the Emil Frei Company in St Louis, the windows were made in Munich, Germany, and were installed in November 1930. The windows were relocated to our new convent on Nicolet Drive when it was built in 2006.
All materials are copyright of the Sisters of St. Francis of the Holy Cross, Green Bay, Wis. © 2020. All rights reserved.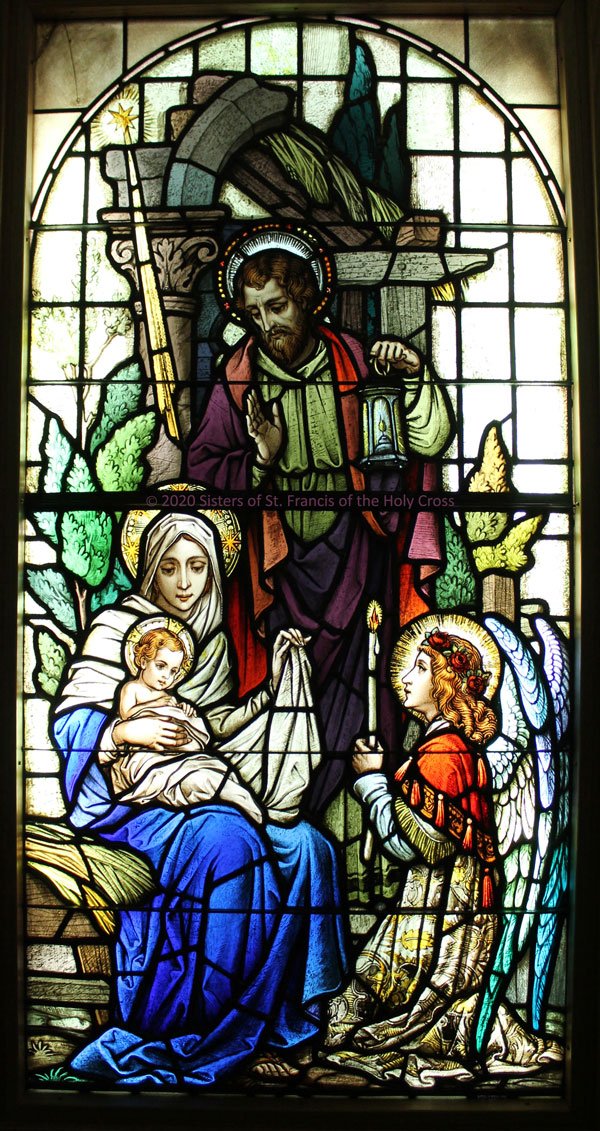 NATIVITY: "The time came for her to have her child, and she gave birth to her firstborn son. She wrapped him in swaddling clothes and laid him in a manger, because there was no room for them in the inn." ~ Luke 2:6-7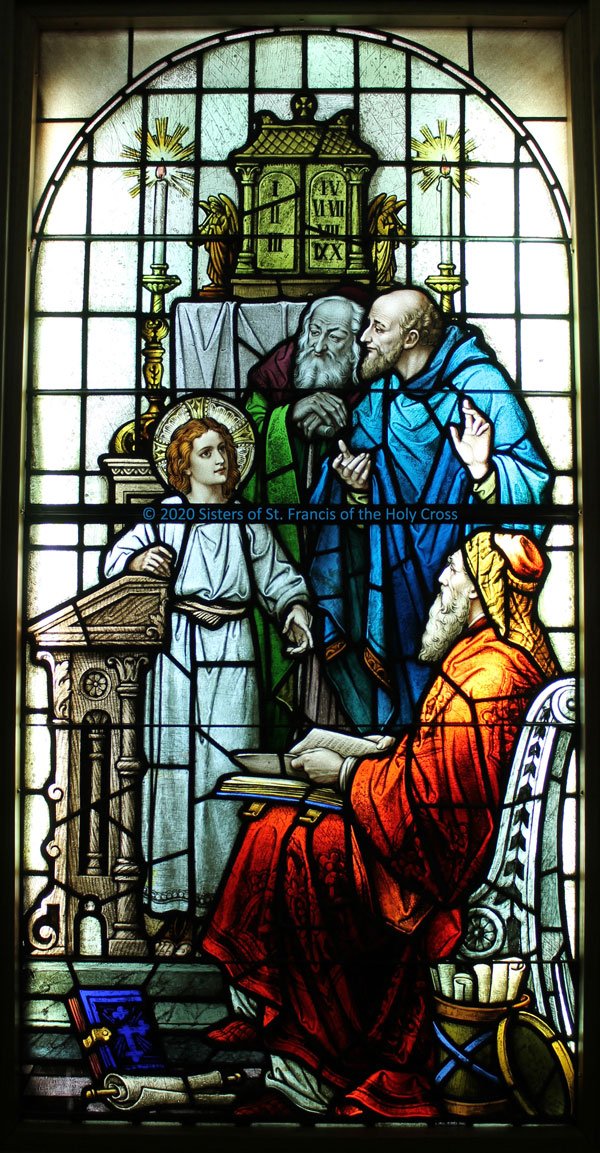 JESUS IN THE TEMPLE: "After three days they found him in the temple, sitting in the midst of the teachers, listening to them and asking them questions, and all who heard him were astounded at his understanding and his answers. When his parents saw him, they were astonished, and his mother said to him, 'Son, why have you done this to us? Your father and I have been looking for you with great anxiety.' And he said to them, 'Why were you looking for me? Did you not know that I must be in my Father's house?'" ~Luke 2:46-49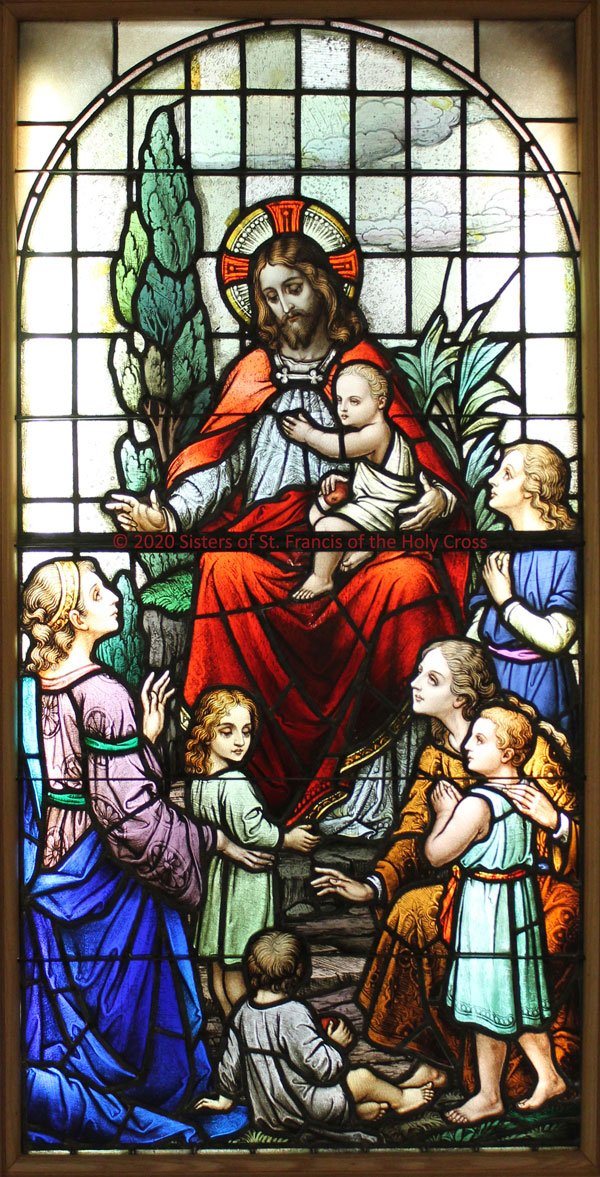 BLESSING OF CHILDREN: "Let the children come to me; do not prevent them, for the kingdom of God belongs to such as these. Amen, I say to you, whoever does not accept the kingdom of God like a child will not enter it." ~ Mark 10:13-15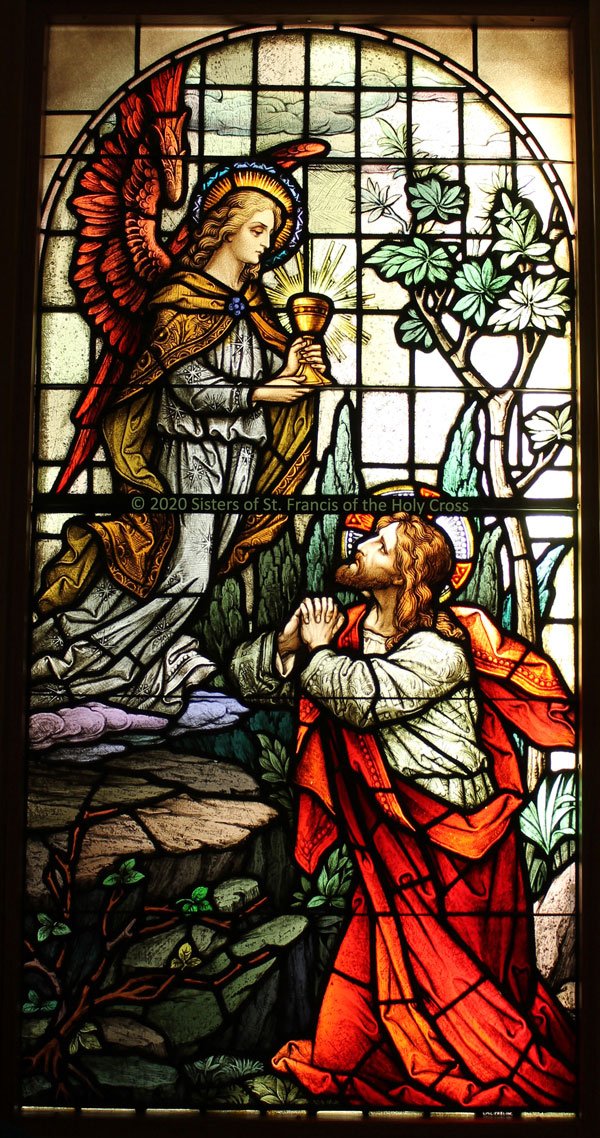 AGONY IN THE GARDEN: "He advanced a little and fell prostrate in prayer, saying, 'My Father, if it is possible, let this cup pass from me; yet, not as I will, but as you will." ~ Matthew 26:39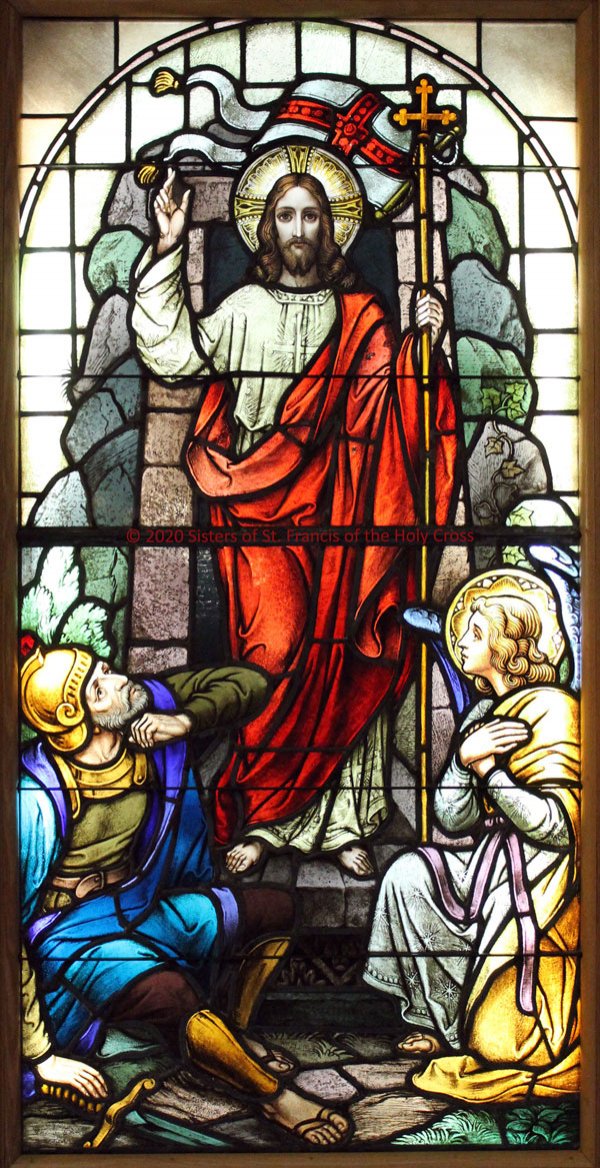 RESURRECTION: Mary Magdalene and the other Mary came to see the tomb; an angel of the Lord descended from heaven, rolled back the stone, and sat upon it. His appearance was like lightning and his clothing was white as snow. The guards were shaken with fear. Then the angel said to the women, "Do not be afraid! I know that you are seeking Jesus the crucified. He is not here, for he has been raised just as he said." ~ Matthew 28: 1-6