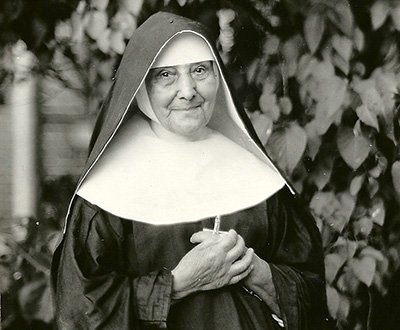 Sister Pauline La Plante, OSF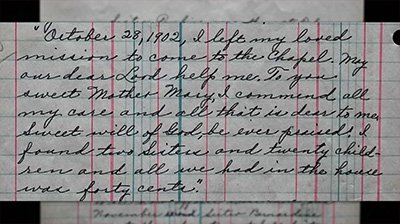 Sister Pauline's first letter from the Shrine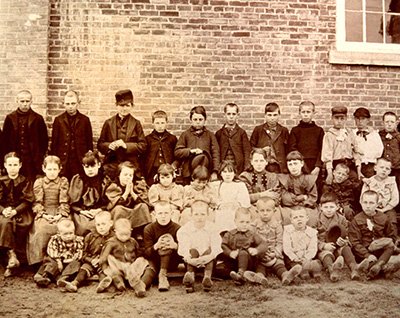 St. Mary's Boarding School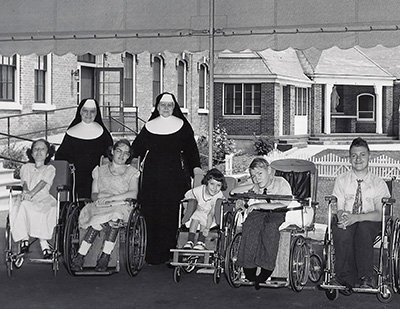 "The Crippled Children's Home"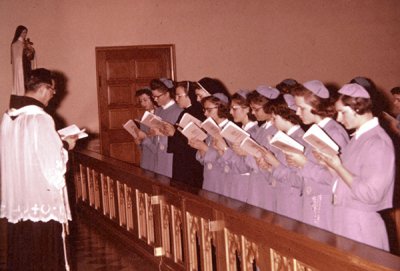 Aspirancy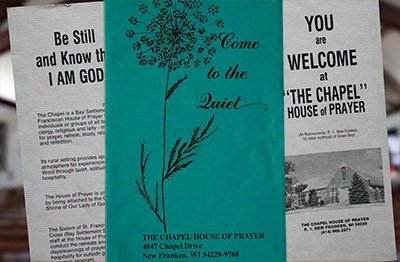 House of Prayer brochures
On Dec. 8, 2010, the Feast of the Immaculate Conception of Mary, the Most Rev. David L. Ricken, Bishop of Green Bay, celebrated Mass at the Shrine of Our Lady of Champion (previously known as the Shrine of Our Lady of Good Help and prior the Chapel at Robinsonville) near Champion, Wisconsin, and declared the Marian apparitions to Adele Brice "worthy of belief." Representing our community at the Mass were Sisters Eugene DeGrand, Mary Jean Gauthier and Jeanne Jarvis.
If you are unfamiliar with the Shrine's history, it is built on the site where the Blessed Mother appeared to young Adele Brice in 1859 asking her to, "Gather the children in this wild country and teach them what they should know for salvation ... teach them their catechism ... Go and fear nothing. I will help you." Adele faithfully fulfilled the mission entrusted to her for the rest of her life. Over the years several women joined Adele in her work of instructing the local children in the Catholic faith. Although never a recognized religious congregation, Adele and the women lived as Third Order Franciscans. They disbanded after Adele's death in 1896.
For our community, we celebrate the Bishop's announcement because of our 90 years of service at the chapel. It began in 1902 when Bishop Messmer came to our Community and asked us to assume responsibility for the work of Adele Brice. Sister Pauline La Plante, one of the founding Sisters, was sent. She wrote in her diary, "I left my loved mission to come to the Chapel on October 28, 1902. Sweet will of God be forever praised. I found two Sisters, twenty children and forty-two cents."
For more than 50 years, we, then known as the Sisters of St. Francis of Bay Settlement, continued Adele's work of instructing children, many of whom were orphans. As the years went by our use of the facilities changed to a home and school for crippled children (1933), an education and formation site for young women wanting to enter the Community (1953), and a house of prayer and retreat center (1971).
After 90 years of ministry, presence and prayer, our time at the Shrine ended, but this holy place will always be a part of our history, our lives and our hearts. There we ministered and deepened our spiritual lives, and there we witnessed the faith of people who came to pray through the intercession of Jesus' Mother for themselves, their family, neighbors and friends.