What's behind our reluctance to let the King wash our feet -- or sins?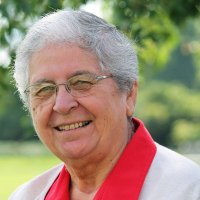 by Sister Elise Cholewinski
St. Francis of Assisi has indicated in his Admonitions that those who are placed over others should boast about that position no more than they would if they were assigned the duty of washing their feet. (Adm. 4:2-3).
As Jesus celebrated the Passover Meal with His disciples, He assumed the role of the lowest servant on the household staff by getting down on the floor and washing their feet. It was the utmost sign of humility and it likewise demanded humility on the part of the disciples. They had to allow their Master to come in contact with the dirtiest part of their bodies, given that they often walked barefoot and would have had some disgusting things tucked between their toes. That may be the reason Peter protested so strongly; he didn't want Jesus to see the ugly part of him.
With what posture do we come before the Lord? Do we stand before Him, proud of all our accomplishments? Or do we get down and expose to Him our deepest wounds and the parts of our personal histories that we deem ugly? Only when we are humble enough to let Jesus touch us in those areas of our lives where we feel the most shame and guilt and embarrassment will we be able to meet others with compassion in those places that they fear to reveal. Only then can we truly be disciples.