It's all about getting ready for the Kingdom of God
by Renae Bauer
Sunday's readings are clear: Be like the five women who took their lamp and oil with them to greet the wedding procession. Because they were prepared, they entered the wedding feast. How can you and I be ready for God's wedding feast, the Kingdom of Heaven?
Pray for Jesus' guidance
Hear the Good News every day; there's daily Mass in person and online, and lots of daily email services
Study Scripture and authors on the topic
Attend retreats and adult education opportunities
Volunteer for your parish's RCIA process or faith formation program or Catholic school
Be good news to others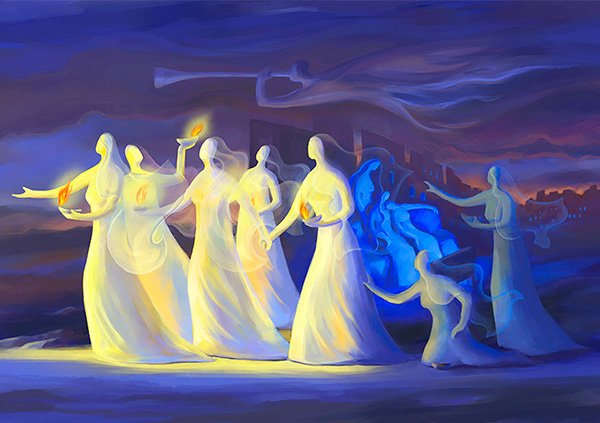 image by Ain Vares, www.ainvaresart.com, image used with permission.