Christ the King is our constant companion
by Renae Bauer
Now 90 years old, the five stained glass windows at St. Francis Convent are something to behold. The intense color, intricate details from embossed clothing to eyelashes, and the emotion conveyed in each face are truly beautiful.
The Resurrection Window (see below) comes to mind as I think of Sunday's celebration of Christ the King. The second reading declares Christ's resurrection and what will be ours as His followers. According to Sunday's Gospel, we followers live lives of service – feeding the hungry, clothing the naked, caring for the ill, visiting the imprisoned. We can give and serve because our Good Shepherd looks after us (Sunday's first reading). If or when we lose our way, become injured or fall sick, Jesus is with us to draw us back, give rest and heal. This is Our King's promise to us.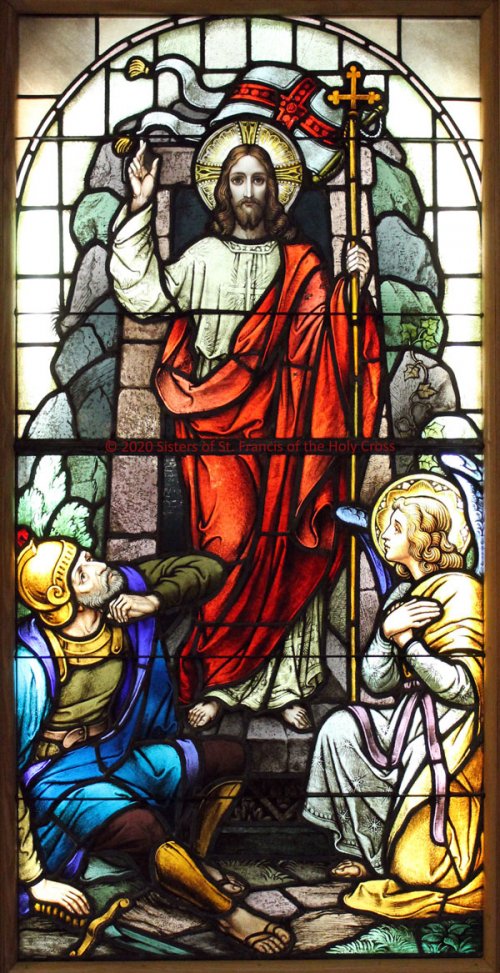 To see all five windows, visit our Praying with Stained Glass Windows page.