Silence & Sunset 2023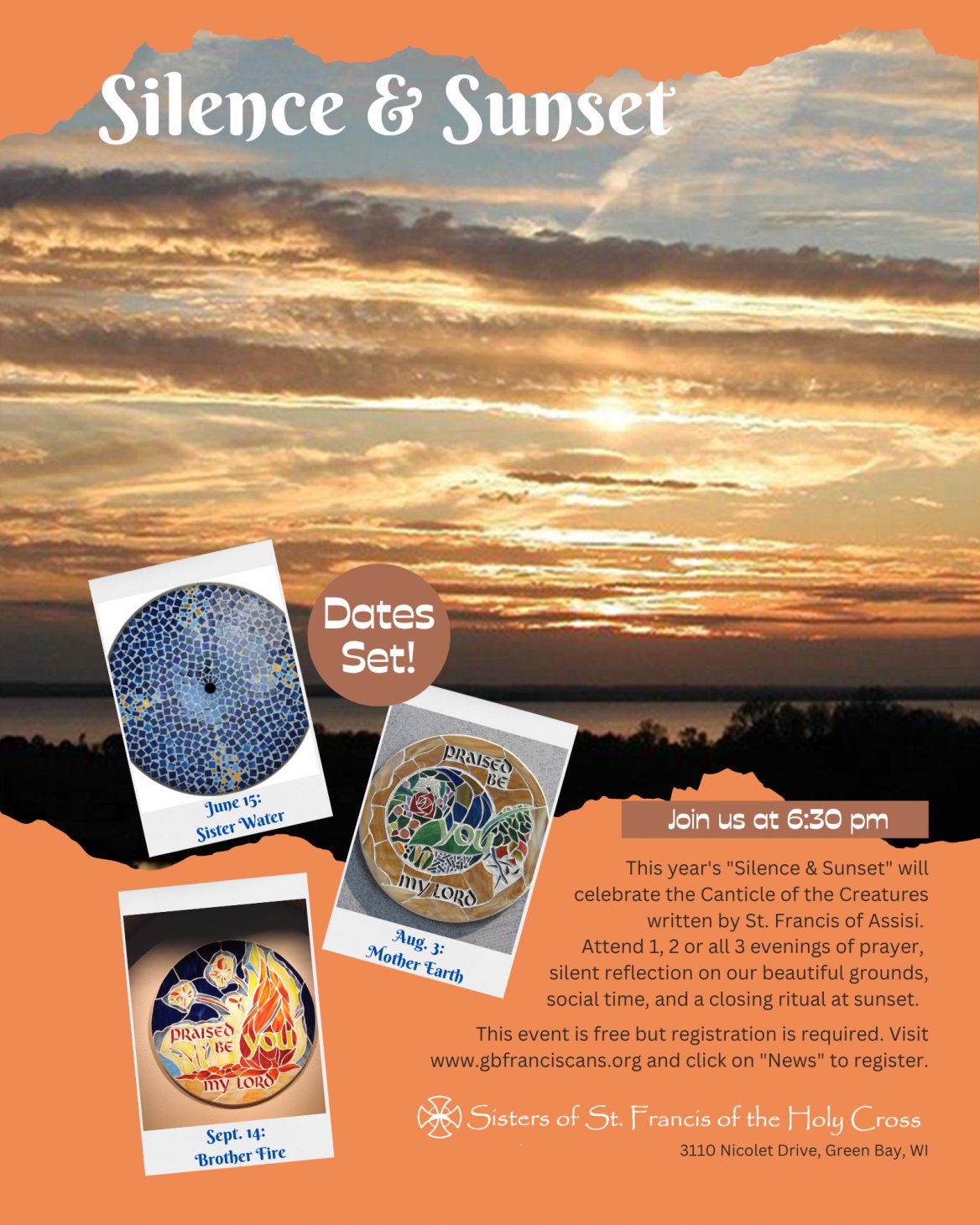 Click on a date to register for the event:
We asked people who attended the June "Silence & Sunset" what they enjoyed most:
I liked the watercolor presentation. It was relaxing and beautiful and inspirational. I recalled many happy times with my family by the waters. It was nice to have quiet.
I enjoyed the sharing piece. It got me thinking deeper.
Being in the presence of the Sisters of St. Francis of the Holy Cross.
The beauty of the grounds.
The scripture reading, reflection questions and the beautiful garden.
Talking with marvelous people, sharing relationships and experiences. Prayer together. Enjoying your inspiring home.
---
Stay in touch -- This story originally appeared in the Sisters' newsletter. Subscribe to our FREE printed newsletter (issued five times a year) and our FREE e-spiritual reflections (weekly). We enjoy hearing from you so visit our "Send a Greeting to Sister" page and say hello. Thank you and God bless!
Please Share Me On