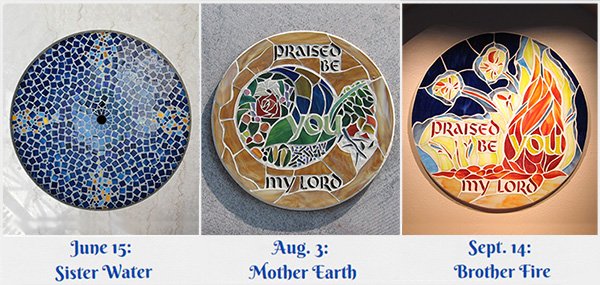 Praise be You, Mother Earth
"Silence & Sunset" at St. Francis Convent continues on Aug. 3 and Sept. 14, 2023! Each evening includes prayer, silent reflection on our beautiful grounds, social time, and a closing ritual as the sun sets. Celebrating the "Canticle of the Creatures" written by St. Francis of Assisi, we will focus on Sister Water (June 15), Mother Earth (Aug. 3) and Brother Fire (Sept. 14). Attend 1, 2 or all 3 evenings. Each evening starts at 6:30 pm with opening prayer. Whether we gather inside or outside will be determined by the weather and COVID infection rates. Registration is required by Aug. 1.
If you are willing to read a prayer or help with the social, please send an email to mail@gbfranciscans.org with the subject line "Silence & Sunset".