Advent challenges us to trust that the Light will come
For as far back as I can remember, the beginning of a new liturgical year has always been a time of excitement for me. I love these days of Advent, not for their anticipation of Christmas, but for what they are in themselves. I love the darkness and silence which allow us to breathe in the spirit of those times past, when an oppressed Israel longed for a Savior.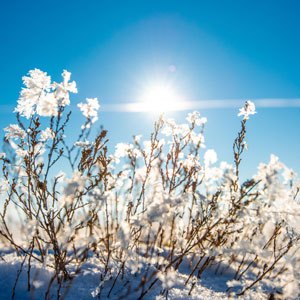 The first day of Advent this year was no exception. I struggled to get the car in and out of the driveway, covered with six inches of snow, when I went to church in the morning. All day I watched the falling snow being whipped by the wind, under a sky of thick gray clouds. A long conversation with someone in pain from a broken relationship added to the heaviness and darkness.
The next morning I came to the prayer space in my room, turned off the lamp, covered myself with my afghan, closed my eyes, and settled back to begin my centering prayer. When I concluded my prayer twenty minutes later and opened my eyes, I was utterly amazed. The dawn had arrived, and with it a bright blue, clear, cloudless sky. The dazzling white snow lying on the tree branches was a picture of nothing less than sheer beauty.
I believe that what God calls us to during this holy season is to stay in the darkness that surrounds us and dwells within us, and not to run from it but rather to stay with it, trusting that there is a Light waiting to happen. If we can be patient, if we can live with hope, our hearts will be open for the emerging dawn, and we can become persons – of sheer beauty.