Newly formed program emphasizes the gifts to appreciate and share in maturing
by Sister Jane Riha
Winter 2021 newsletter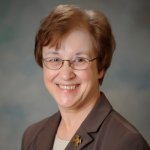 In my early 70s, I realized that there were new choices to be made at this season of my life. I desired to live the rest of my life with vitality and a balance of enjoyment and involvement. I found a way to support my desire on the Oblate School of Theology website. A new online, two-year program called Forest Dwelling: Spirituality for our Wisdom Years, was initiated in January 2019. I completed the program in December 2020 with deep gratitude and rejoicing.
Ron Rolheiser, OMI, renowned author and presenter on Christian Spirituality, formed a team that designed the ecumenical spirituality program. The program is designed for people, like me, in the third stage of their life who, according to the program description, "desire to mindfully embrace the challenges and opportunities of aging and diminishment". Forest Dwelling is an archetypal image that indicates withdrawing into a deep forest to seek deeper spiritual truths.
I shared my spiritual journey with 86 participants from across the United States, Canada, New Zealand and Australia. Though the majority of the program was online, one week, onsite gatherings were scheduled twice a year at Oblate School of Theology. We managed three onsite settings until the pandemic made it necessary to complete the last gathering virtually.
The interaction with this wonderful and diverse group of people, sharing in discussions, prayer experiences, and dialogue has greatly enriched my life. As a result of this relationship, I feel a deep connection with so many persons especially with the seven persons who are part of my Elder Circle. The monthly virtual Elder Circles were intended to prayerfully process our study and share our personal spiritual journey. My Elder Circle decided to continue our Zoom gatherings even though the program is completed.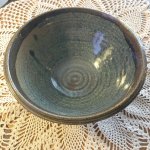 I learned to be a Dweller who appreciates this season of my life as an opportunity to develop my potential as a person, to live mindfully present to other people, and to cherish all of life's lessons learned through suffering, celebrating, and maturing. At the conclusion of the program, we received a handcrafted ceramic bowl, pictured here. The bowl is a reminder to fill it with the fruit of my wisdom experience and to generously pour out the contents. The world needs compassionate listeners who understand the human condition; the young need elders to share their wisdom and advice; the old need the young to show them new horizons.