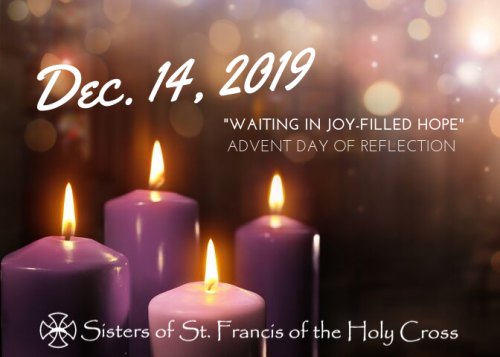 "Waiting in Joy-Filled Hope" is the theme of this year's Advent Day of Reflection for Women. During our time together we will:
Reflect on the people of Scripture we hear about during Advent
Consider the first Christmas crèche
Learn about the sixth century Benedictine prayer called Lectio Divina
9:00 am -- Registration
9:30 am -- Opening prayer
9:45 am -- First session, "Lectio Divina: Reading, Meditating, Praying, Contemplating"
10:30 am -- break
10:45 am -- Second session, "St. Francis of Assisi and the First Christmas Crèche"
11:30 am -- Eucharistic Adoration
12 pm -- Lunch
1:00 pm -- Third session, "The First Advent People"
2:15 pm -- closing prayer
This event is free; however, freewill offerings are accepted. Please register before Dec. 12 so that we have a special seat and a lunch for you.