Administrator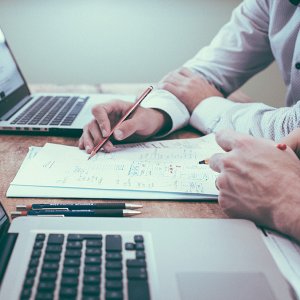 The Sisters of St. Francis of the Holy Cross are seeking an experienced administrator for the overall administration and operations management of St. Francis Convent. St. Francis Convent is the central house for the Sisters of St. Francis of the Holy Cross. It is the residence for Sisters and the location of the general administrative offices of the Community. The position includes all aspects of human resources, staff development, and the management of the facility. The administrator oversees employees and the business matters at the facility in keeping with the mission and vision of the Sisters of St. Francis of the Holy Cross.
The full-time (40 hours/week) position includes a comprehensive benefits package including insurance and retirement options.
Major Responsibilities
Oversees the recruitment, advertising, screening, and selection process for employees
Provides for in-service opportunities and ongoing professional development of employees
Meets regularly and is in collaboration with department supervisors and directors
Assures compliance with all State and Federal Labor Laws
Approves and assists in major purchases and updates for the facility
Prepares and administers the budget for human resources and operational management in collaboration with department heads
Oversees and monitors department budgets
Provides for safety procedures in case of fire, tornado, disaster, evacuation and bomb threats
Provides for a welcoming and hospitable environment in the facility
Qualifications
Bachelor's degree in Business Administration, Human Resources Management or related area
Previous experience of at least 5 years in administration of a facility including Human Resources
Proven leadership skills in administration and supervision
Strong interpersonal skills with the ability to relate effectively with diverse groups
Sound judgment with the ability to think strategically and solve problems
Strong organizational skills
Effective verbal and written communication skills
Technological skills that include familiarity with computer programs and software such as Microsoft Word, Outlook, Excel, etc.
To apply please send a cover letter and resumé including references to Sr. Jane Riha at sr.jane@gbfranciscans.org or call Sr. Jane Riha at 920-884-2731.